10 Unique Planters for Your Outdoor Space
10 Unique Planters for Your Outdoor Space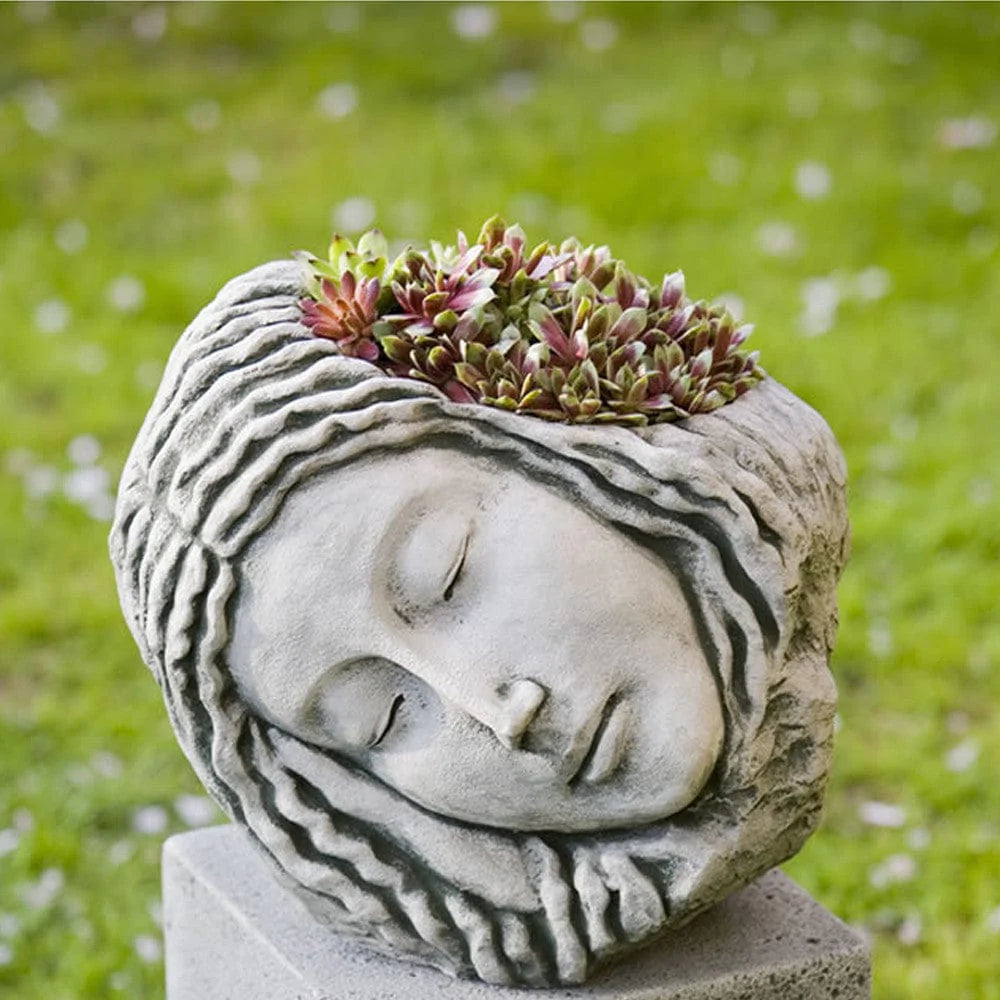 Boosting your outdoor space is a great way to make your home feel more cozy and lively, especially when using planters to house some of the most eye-catching and intricate plants. When you pair the correct planter with a stunning plant, you can craft a remarkable outdoor space that will have you coming back time and again.
Consider one of these ten unique planters for your home, garden, and backyard. 
Stone Planters
Unique outdoor planters are hard to come across, but stone planters are among the most common and enjoyable outdoor planters for many reasons. Stone planters are perfect additions to nearly any outdoor living space since they come in neutral colors that will make your outdoor area pop.
Stone planters can offer a visually appealing display of greenery that will draw attention to the plant while acting as a subtle art display. Stone planters can come in many different styles and shapes, including the likeness of animals, barrels, or boxes.
Some stone planters can also come in different colors, like green, grey, yellow, or brown, giving you a wide array of options.
Tall Round Planters
Tall and round planters, like the Aluan Tall Round Planter, are becoming more popular as home improvement takes a turn for more elegant designs. These planters may draw more of the eye, meaning the plants within are less vital than the planter's design, color, and shape.
Tall round planters are a perfect choice for contemporary and sophisticated outdoor spaces that want to offer an air of elegance and prestige.
Consider using a tall round planter for low-maintenance plants that don't need much water, care, or soil. These planters may not offer much space to branch out, making them perfect for low-maintenance shrubbery to add a flare of color.
Large Cement Planters
Large cement planters are similar to stone planters, but they can be bigger and hold a greater volume of plants. Large cement planters are better for a larger area and can help draw attention to bigger, more sturdy plants.
Large cement planters are ideal for trees like the fiddle leaf or small palms that you want to display in a location without enough dirt or ground to help the plant thrive. Some of the best large cement planters are square or rectangular, offering your plants plenty of widths to spread.
However, some large cement planters are round with a wide base for the planter to rest on, making a perfect house for a collection of succulents or vining plants.
Ceramic Planters
Ceramic planters are a planter with a serious style and attitude. If you're looking for a planter with plenty of color, pop, and pizzazz, a ceramic planter is a perfect addition to your outdoor space. Ceramic planters are versatile and come in a wide range of sizes.
You may want to evaluate the type of space your outdoor space has before switching things up. Consider the plants you want to show off before choosing a ceramic planter since the amount of soil and surface space the plant needs will be among your most significant deciding factors.
Additionally, ceramic planters are no stranger to style. You may like the color of a ceramic planter, but it may not match your outdoor design. For example, the Tavira Jaw in Angkor Green Mist offers an undersea look, which may not match every outdoor design.
Window Box Planters
Window box planters are famous for their cozy and homely feel. However, recent trends have made many window box planters a more elegant and sophisticated option. For example, the Orleans Window Box is a window box planter that can offer your home a Greco-Roman feel without much effort.
Additionally, any flowers growing in this box will contrast pleasingly with the stone-looking exterior of the box. Considering placing this box outside your window to offer birds and bees a beautiful, subtle place to stop and relax.
Carefully consider the style and color you want to see when looking out your window before deciding on a box.
Planters With Faces
Planters with faces are among the most common planters for many designers and those who enjoy decorating their outdoor living space. These planters are usually made of stone and resemble a portion of a human face.
Some planters with faces, like the Foccacia Contemporary Large Garden Planter, only depict the bottom half of the face. However, many planters with faces will have designs should smiling faces with the top part of the forehead left open for a plant.
These planters can be a perfect addition to a plant enthusiast's home and make them feel recognized since the planter conveys someone's love for plants as a replacement for their brain.
Square Outdoor Planters
Square outdoor planters are one of the most unique planters because they aren't top picks in many cases. Rectangular planters are more popular because they can sit in front of windows and beside walls. However, square outdoor planters have their uses. These planters can be perfect beside chairs or under shady pavilions.
Square outdoor planters are among the most versatile planters and come in a wide range of colors, styles, and materials. Some of these planters take on a rustic look by using wood to look like a small farmhouse.
Many other square planters may mimic Greco-Roman art styles with their swirling designs on the sides.
Tabletop Planters
Tabletop planters are a perfect way to make your outdoor table pop and add color and personality to your furniture. Thankfully, tabletop planters have a lot of personalities and can make your outdoor space a remarkable place to relax ad recuperate.
Many tabletop planters come in the shape of baskets, animals, or geometric shapes that are visually appealing. Some tabletop planters may have figurines attached to the planter in the shape of birds or other creatures. Alternatively, some may have a simple, effective design to draw your attention to the planter without much fuss.
Urn Planters
Urn planters are perfect outdoor objects because they can help give your home a regal and elegant theme. Urn planters can remind you of ancient Greece or Rome because they have a similar style to the pillars in the Parthenon and other ancient architecture. Because of the similarities in the architecture, these urns can offer your space an aura of subtle beauty that will open the space and draw attention to the plants within.
Urn planters are tall, but the basin is usually small, housing typically tiny plants. These planters are ideal for shrubbery and succulents you want to showcase in your outdoor space.
Tall Urn Planters
Tall urn planters are like their cousin urn planters but, as their name suggests, taller. Tall urn planters will allow you to add more plants or larger plants into the urn style. Tall urn planters may be sufficient for small trees or hedges if you want to allow privacy in your home.
Tall urn planters come in a wide range of styles, similar to the classic Greco-Roman style. Others may have a more modern take with a smaller base and a longer basin.
Regardless, tall urn planters can help your outdoor space remain regal without conforming to stereotypical styles.
Final Thoughts
Unique planters can make your outdoor space go from drab to stunning. You'll want to spend as much time as possible outside when you have planters that make you feel cozy and comfortable in your outdoor space.
Consider using a planter that makes you feel invited. Tall urn planters, planters with faces, and unique stone planters work well with nearly every outdoor space and can make you feel welcome.